I'd never really thought of Jozi as anything other than a concrete jungle. Buildings, fast paced living, smog – those were my unexplored, narrow minded preconceptions. But the great thing about a career tied to craft beer is that it takes you on a winding journey, if you let it. And when the pull of great beer takes you to uncharted territories, no matter what your pre-formed views are, you go. You go with a big, open heart and a well lined stomach.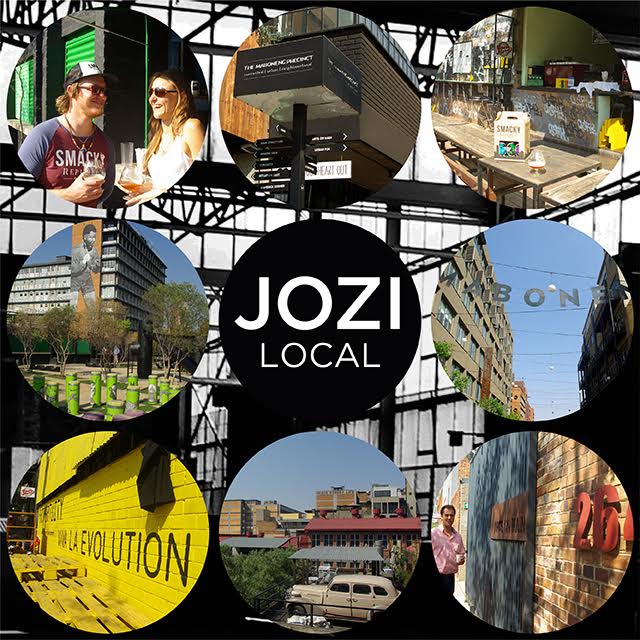 On this venture up North, our pull was of course October's feature brewer Smack! Republic. Founders Andrew, Grant and Dave set up the Smack Brewery in the regenerated mix-community, urban space of Maboneng Precinct – formerly a somewhat run down industrial area made up of abandoned warehousing and factories – about 3 years ago, round about the time that interest in developing the area was ignited.
Our Uber driver takes us straight from the airport. The two hour flight left me desperate to diverge from the salmon run of commuters – even if it that meant hitting the streets of Jozi instead of a cool hotel room.
We turn down Fox Street and as the walls slowly, unobtrusively begin to wear more and more colour, the simple signage transforming into edgy logos and trendy typography, I find myself experiencing a heady mix of intrigue and enthusiasm for exploration with just a smidge of Cape Tonian arrogance put in it's place. Alright Jozi, show me what you've got.
The guys at Smack! not only sell their Jozi inspired craft beers at the renowned food and design Market on Main, but also offer a highly recommended, guided food and beer pairing tour through the colourful cobble streets of Maboneng. We're about to get the condensed version. But not before we devour some of the most deliciously cheesy chilli poppers, chicken chimichangas and beer-guaritas from Mama Mexicana up from Arts on Main.
As we set off on foot, Hillbrow Honeys in hand, every corner of Maboneng comes alive, something awesome where ever I glance. Chalk drawn birds glide along brick walls. Old school bioscopes rub shoulders with new school craft serving pizzerias. Renovated loft apartments share courtyards with the local neighbouring brewery and the vintage car parked on a rooftop plays nighttime host to sultry salsa dancers as they serenade Jozi's setting sun. It quickly becomes clear after many a stop for either beer, iced vanilla lattes or mango sorbet from the Cocobel food truck that this is a quickly developing area not to be underestimated.
Maboneng is by all accounts one of the true lights of Jozi's heaving inner city metropolis, a colourful hive of eager and talented entrepreneurs in search of fertile creative spaces where they can not only flank off from the suit and tie, corporate lifestyle but also a place to provide a sanctuary for tourists and locals alike amid the ever reaching skylines of Joburg.
For now it's only a four block radius but with more and more eyes setting their sights on the possibilities of the quickly expanding Maboneng Precinct, I for one can't wait to go back and enjoy some beers on a high-up roof top, humbled by honey hued brews on a humid night under orange skies.